Our Team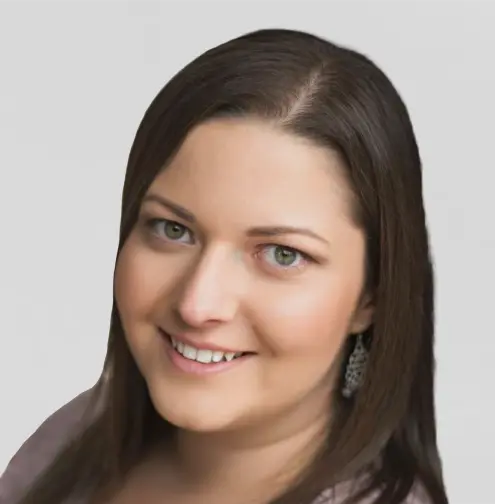 Lisa Pascal, Ph.D.
Background
Dr. Lisa Pascal is a registered child clinical psychologist who specializes in the treatment of moderate to severe mental health challenges including obsessive compulsive disorder (OCD), anxiety disorders, and disruptive behaviour disorders. Dr. Lisa loves working with youth, although feels parents play a large role in the treatment process. Dr. Lisa's goal is to have her clients learn the skills to live a meaningful life. Dr. Lisa's therapeutic approach is rooted in attachment and follows evidenced based treatments for mental health disorders. She primarily draws on an acceptance and commitment therapy (ACT) approach, along with cognitive behaviour therapy (CBT) and emotion/attachment focused therapies.
Dr. Lisa grew up in Calgary and completed her Masters and Ph.D. in child clinical psychology at the University of Windsor. She completed her year-long residency in London Ontario, where she provided assessment and treatment in day treatment, residential, and forensic hospital settings. Since completing her Ph.D., Dr. Lisa has worked at the Mood, Anxiety, and Psychosis Service (MAPS), and Foothills Adolescent Inpatient Unit.
Dr. Lisa recognizes that it takes courage to confront fears, and is here to guide your child every step of the way. Children require a different approach compared to adults. Dr. Lisa uses age-appropriate techniques that help children develop effective coping strategies so that they can live their best lives. Dr. Lisa's goal is to help children and their families not be controlled by unhelpful thoughts and move toward their values. The journey to wellness is not linear but Dr. Lisa aims to celebrate every milestone and meet every setback with curiosity, patience, and understanding.
When not working with children and their families, Dr. Lisa can be found crafting, swimming, or binging TV (especially crime dramas and trashy reality TV!)
Advanced Clinical Training
Acceptance and Commitment Therapy for Obsessive Compulsive and Anxiety Disorders in Children and Adolescents (workshop by Michael Twohig and Patricia Zurita Ona)
Stuff That's Loud: Integrating ERP and ACT for Youth with Anxiety and OCD (training lead by Lisa Coyne and Ben Sedley)
Acceptance and Commitment Therapy for Young People (workshop by Louise Hayes)
Teens and the Times: Using DNA-v to help your teen cope with change and challenge (workshop by Louise Hayes)
Acceptance and Commitment Therapy (ACT) with Parents (training lead by Lisa Coyne and Evelyn Gould)
DNA-V: The Youth Model of Acceptance, Mindfulness, and Positive Psychology (training by Louise Hayes)
Connect Parenting Program: Group Leader Training (training lead by Marlene Moretti and Jody Carrington)
Emotionally Focused Therapy for Individuals (Training by Veronica Kallos-Lilly)